Full Color Offset Printing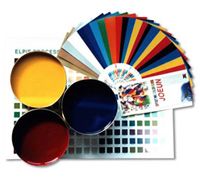 Our professional press-operators are masters at maintaining ink consistency and coverage, maintaining accuracy, and meeting tight deadlines.
When you need consistent, clear, sharp images, offset printing is the way to go. We can print in one, two, three, and full-color on a variety of paper sizes and stocks, including cardstock and all sizes of envelopes. We can print specialized purchase orders, invoices, estimate sheets, work orders, labels, carbonless multi-part forms, business cards, letterhead, newsletters, brochures, posters, and anything else you may need. Just bring us your ideas, originals, or camera-ready art, and we can design and print your document.